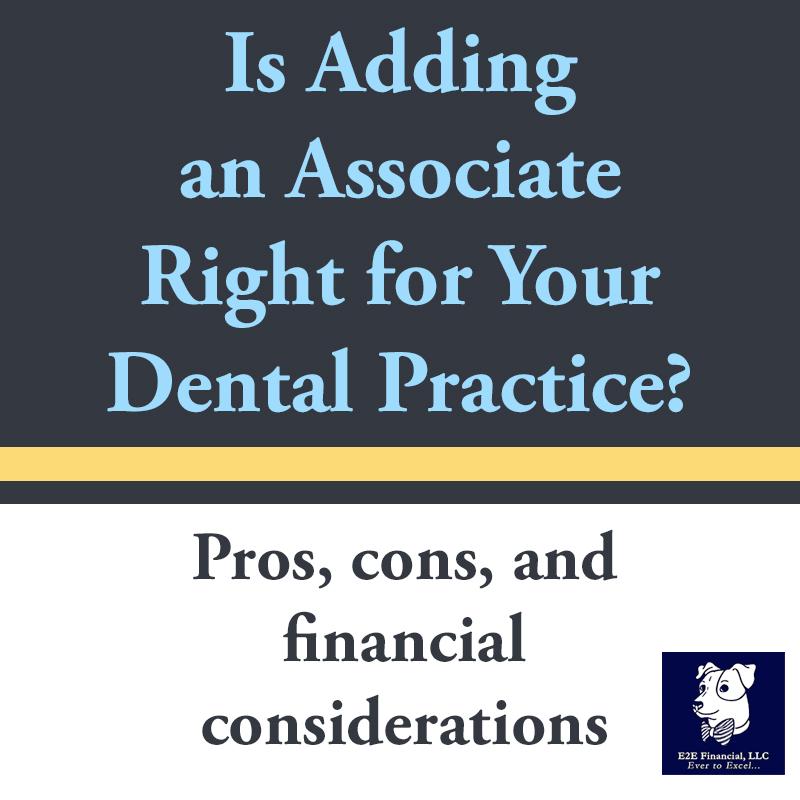 In a previous Dental Insights discussing passive income ideas, one top voted topic was: "adding an associate to your practice."
We reached out to one of our Dental CPA partner firms, Benchmarks Financial Group and their president and CEO: Joelle Klovanish. With over 15 years of dental accounting experience, she offers some thoughtful insight on how adding an associate dentist to your established practice may work for you.
In her article linked below, Joelle discusses how adding an associate can:
Increase patient volume
Expand your service offerings
Help you have a healthier work-life balance
Assist in your succession planning
And potentially increase your bottom line by $30k (or more) per month!
She also reviews other details such as:
Market dynamics
Assessing if your infrastructure is ready for an associate
Legal and regulatory compliance
Click here to read Joelle's article.
Want to learn more about how a CPA can help review your finances to see if you're ready to add an associate? Reach out to Joelle Klovanish. Need a review on your overall financial picture and goals to see if adding an associate is right for you? Schedule your free initial consultation with us.
To our dental partners, if you have ideas that you'd like included in our Dental Insights newsletter and blog, or if your dental conference/study club would like us to present on passive income ideas to your group, please reach out.