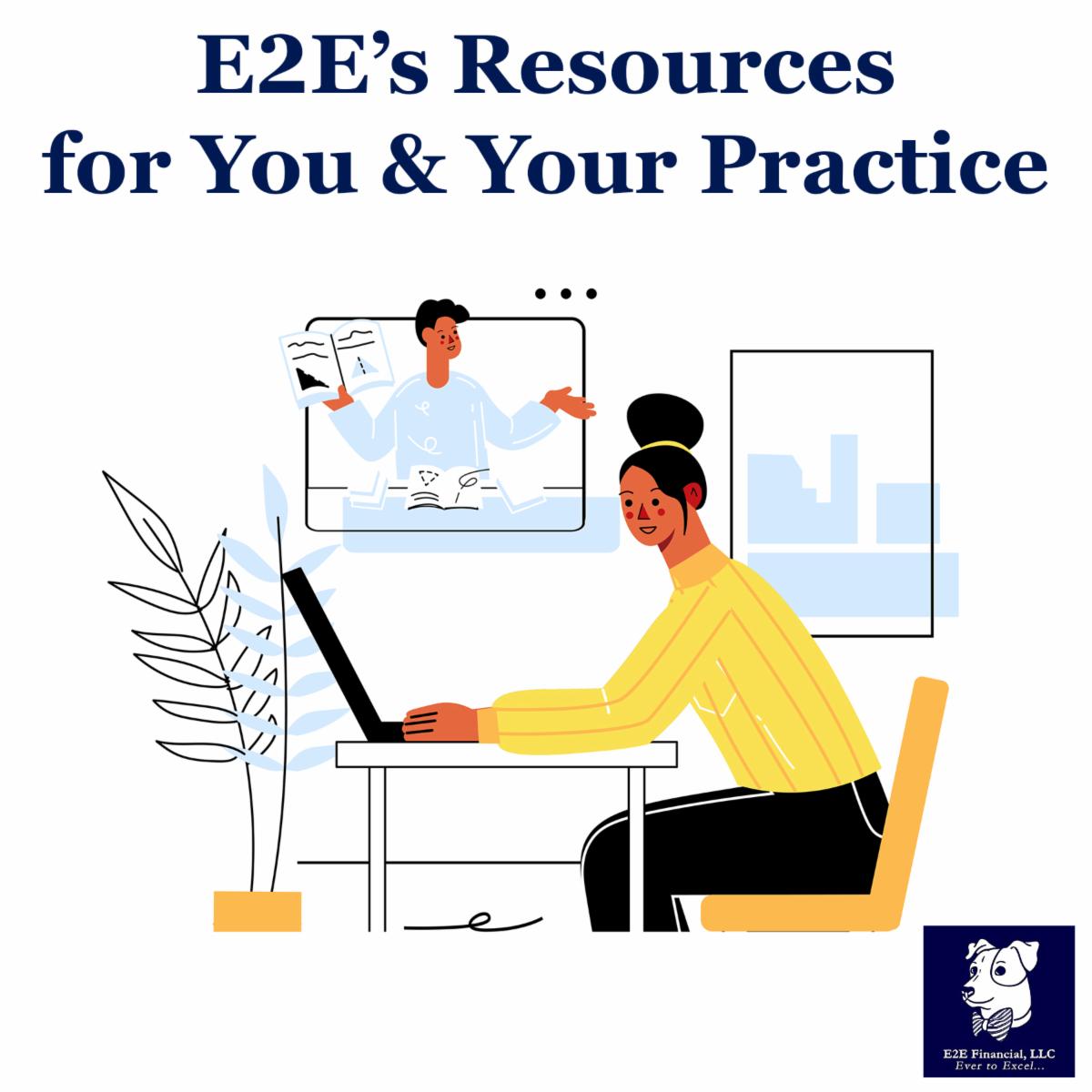 Resources for You and Your Dental Practice
Save Time with Handy Resources
We wanted to make sure that you are aware of some resources that we have for your financial growth and the pursuit of the success of your practice.
We have a YouTube page where we add new videos every month on topics ranging from starting your 401k plan to tax saving strategies.
We also have started an E2E Dental Insights blog that catalogs all the newsletters we've made. Topics include: dental students plans after graduation from our visits to dental schools and dental student association meetings to the value of owning your practice's building.
And last but not least, the Academy of Dental Management Consultants ( ADMC ). I've been an accepted member for 15 + years and it is a list of the top consultants in North America that are available to help you on anything from how to benefit by using medical billing to helping you review and improve your marketing, website and all related items.
We are here to help. Once you are ready to review and plan out your financial goals: reach out to schedule your free initial consultation.