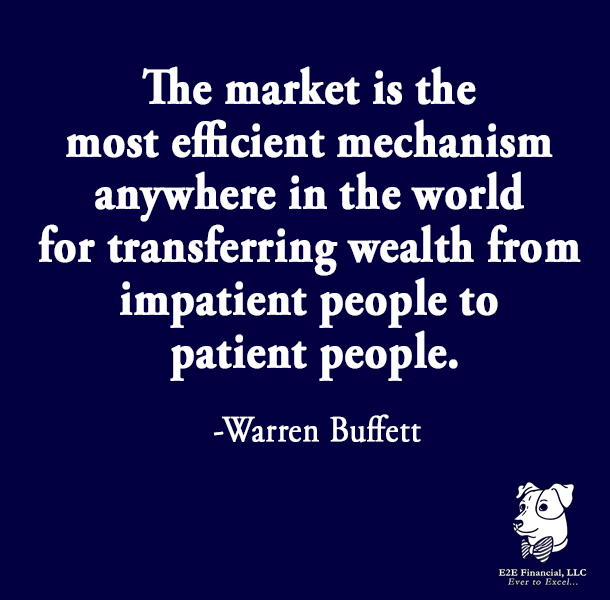 During periods of volatility in the stock market like we are currently having, you may have doubts about your long-term investment strategy. It's important to remember this quote from Warren Buffett: "The market is the most efficient mechanism anywhere in the world for transferring wealth from impatient people to patient people."
How do you ensure that you have a good long-term investment strategy? Remember these keys of investing:
Market declines are part of investing
Time in the market matters, not market timing
Emotional investing can be hazardous
Make a plan and stick to it
Diversification matters
Fixed Income (Bonds) can help bring balance
The market tends to reward long-term investors
Hire an advisor to guide you
Learn more by downloading your free white paper here. Ready to review your long-term investment strategy? We are ready to help. Schedule your free review meeting here.