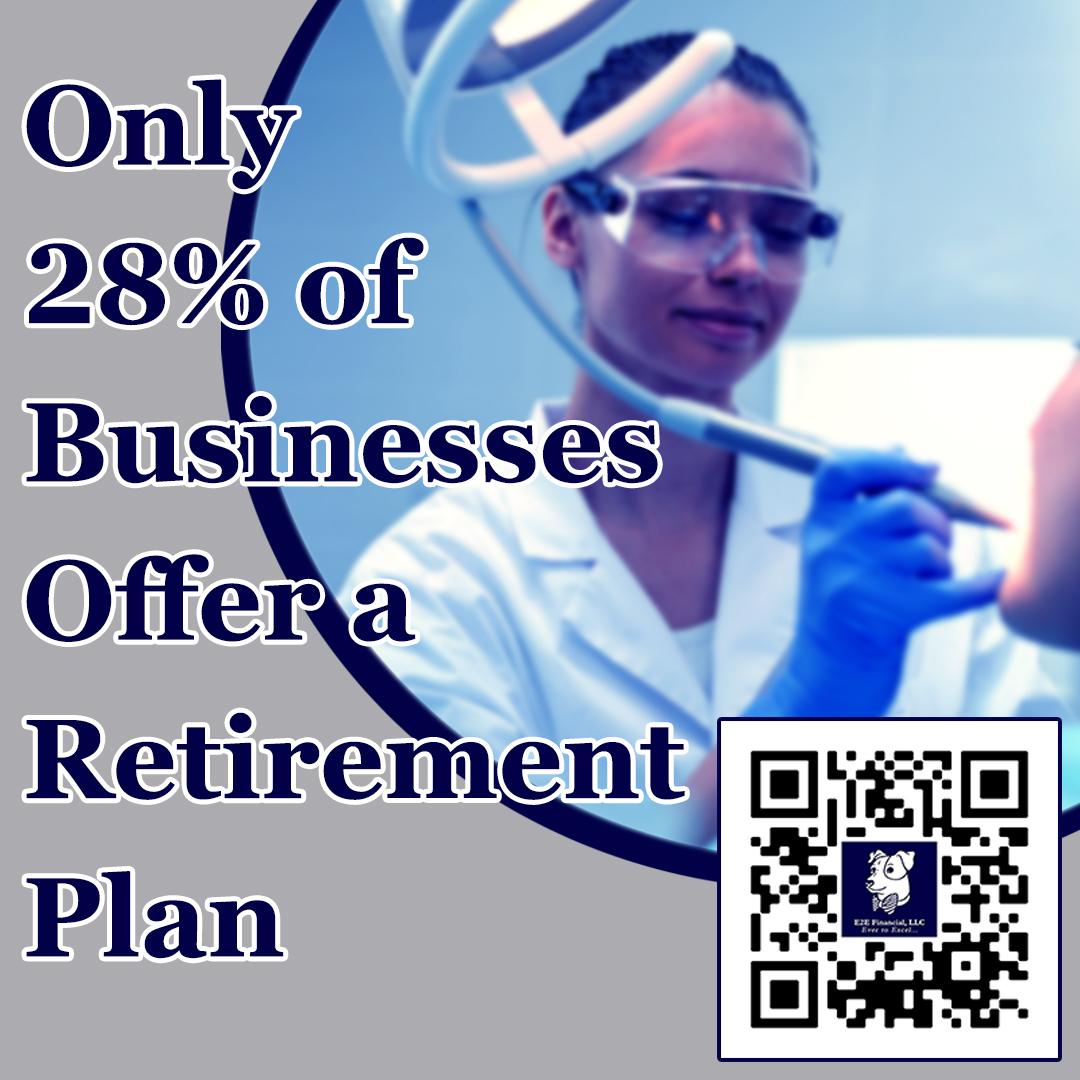 Only 28% of Businesses Offer a Retirement Plan
Does Your Dental Practice Offer a 401k?
New research from Capital Group reveals that only 28% of businesses with less than 10 employees offer retirement plans and only 51% of businesses with 10-24 employees offer them. 1 Capital Group found that many business owners may not be offering a plan due to misperceptions around cost and company size requirements.
"Offering a retirement plan to one's employees can be a critical asset for a business owner who wants to retain and attract new talent, but concerns about cost and a lack of sufficient guidance are holding many of them back," said Renee Grimm, Senior Vice President, Retirement Plans, Capital Group. "With the passing of the SECURE 2.0 2 Act earlier this year, now may be a great time for small business owners to set up a retirement plan. A financial advisor can guide business owners on how to maximize the full benefits of offering a plan, including important tax credits for themselves."
As noted in the 2023 DentalPost Dental Salary report , 74% of dentists, 68% of RDHs and 72% of DAs stated that benefits were very important to extremely to them. With retirement benefits being the #1 or #2 benefit requested. If you do not have a retirement plan, 2023 is the year to do it. As part of the Secure act 2.0, you, as a practice owner can get up to $1,000 per employee tax credit. We have tax credit details and formula examples here.
In my 20+ years of experience, 2023 is the best year to set up or upgrade your retirement plan . Let's help you review your options now .
Want to see if setting up a retirement is right for you? Reach out and schedule a free initial consultation . Have a retirement plan but not sure if it's currently competitive? We can benchmark it for you. Click here to learn how .