Have you heard of negativity bias? It is the concept that people are more sensitive to losses than they are to gains. Even if they are equal in magnitude. It's hardwired in us from the beginning of time to make sure we didn't get eaten by a saber toothed tiger! But in modern times, this negativity bias has its drawbacks. Especially in making financial decisions. Take investment markets as an example. Pick a "hard time" in the markets: Black Monday 10/19/1987, Dot-com crash 10/9/2002, The Great Recession 3/9/2009, The COVID-19 melt down 3/23/2020.
The commentary from these hard times scare people. Many times, these events and the chatter cause people to make emotional decisions that lead to investment mistakes. That's one of the reasons why the average investor has earned 2.9% annually, on average, for the past 20 years instead of 6.4% of an average 60% stock/40% bond diversified portfolio. (See slide below. Source: Dalbar) That's more than a 100% difference!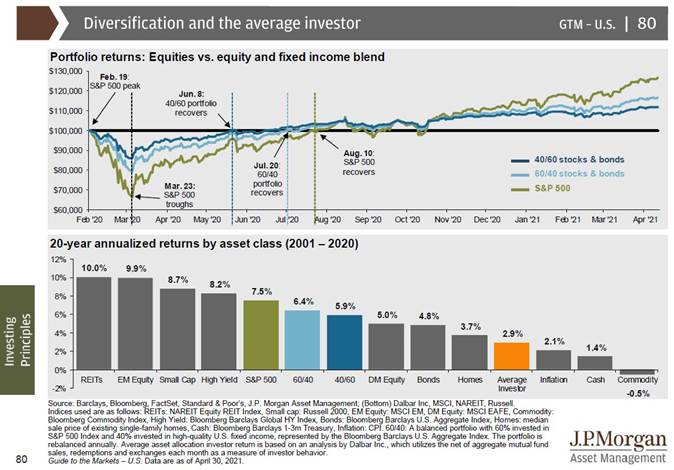 Take action to take emotions out of your long term investing. Reach out. We are here to offer you a second opinion.