In last week's email on "….Boring is Beautiful: Part I," we covered the railroad industry. This week we are covering well-run treasure hunt retailers.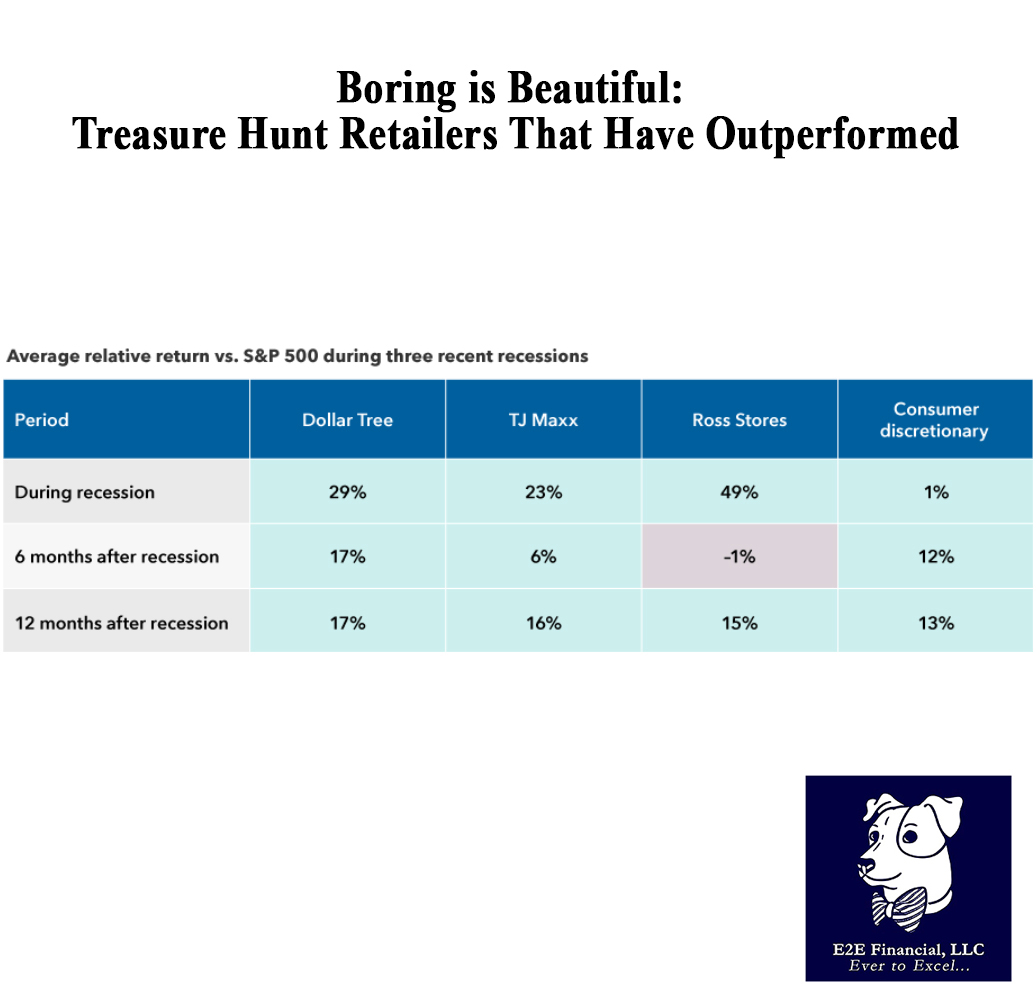 When economic conditions become challenging, consumers may naturally become more careful about spending. Many shoppers shift their spending to discount merchants known as treasure hunt retailers. These stores offer clothing, personal care items and household products at relatively low prices, as well as some higher quality products at bargain prices.
"In a slowing economic environment, many people will be trading down to dollar stores," says Capital Group's portfolio manager Diana Wagner. "Such stores have held up well in past recessions." Well-run treasure hunt retailers often have pricing power potential when inflation is rising.
For example, Dollar Tree, which offers a wide variety of items for $1, recently launched their "breaking the buck" strategy. The company initially offered a $5 category of goods, followed by a category for $1.25. "This same approach has helped other treasure hunt retailers generate multiple years of strong same-store sales growth and margin expansion," Wagner says.
A change in senior management at the company could prove to be another tailwind. "Dollar Tree has been undermanaged relative to its competitor Dollar General," Wagner observes. "But recently Rick Dreiling, the former CEO of Dollar General, was named chairman of Dollar Tree. I think this could be an important turning point for the company.
"In today's environment, I look for companies that can improve their businesses and make their own growth happen regardless of what the economy does," Wagner explains. "Dollar Tree could be one of those self-help stories."
Have you checked on the investment styles of your investments? Sign up for your free investment portfolio review here.