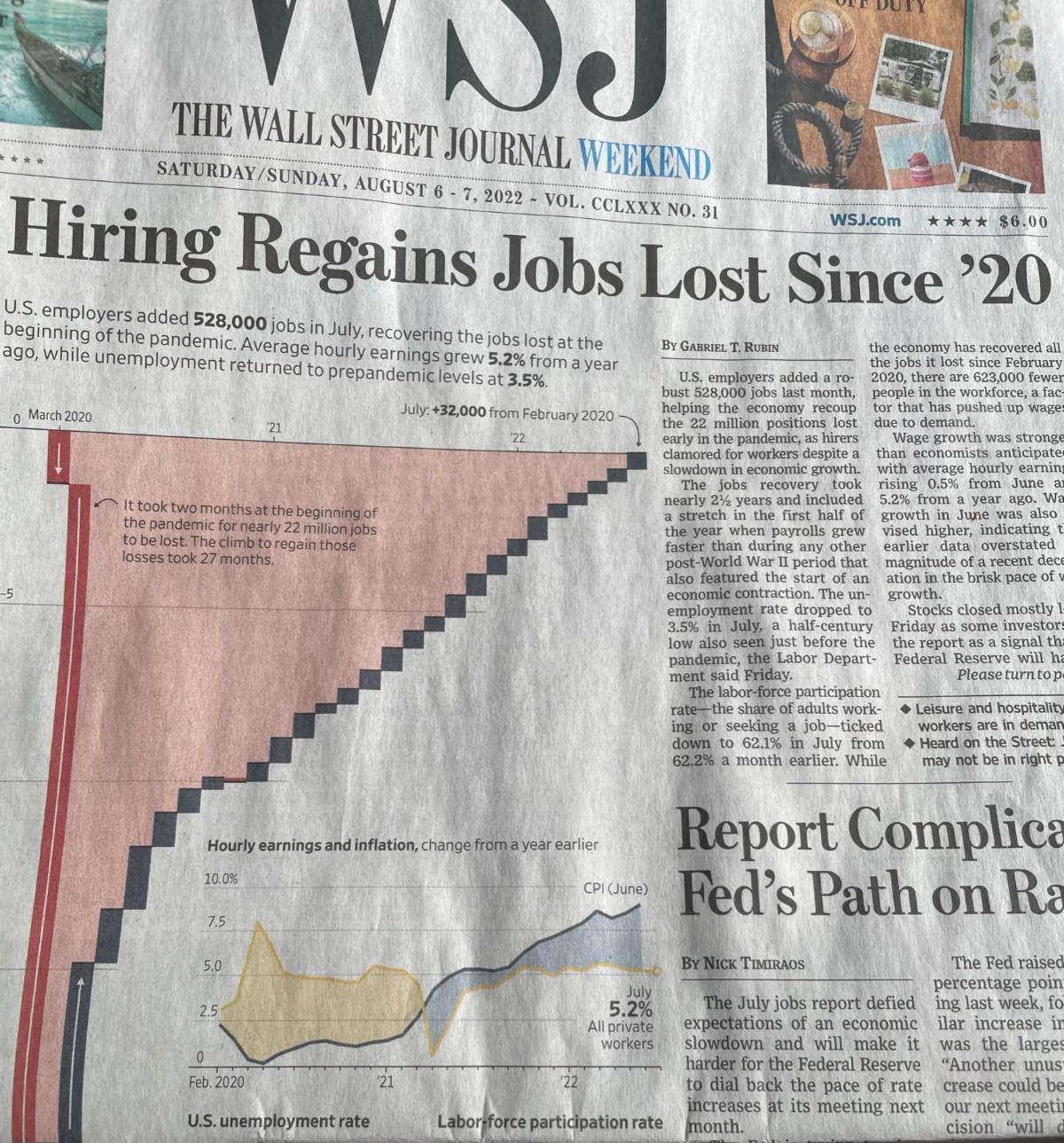 In July, the U.S. economy added over 500,000 jobs as the unemployment rate fell to 3.5%. Economists expected job growth would total just 250,000 last month. Because of last Friday's employment report, market participants believe that the Federal Reserve is on track to continue its hawkish monetary policy, likely increasing rates by 0.75% in September.
What are you doing with your long-term investment portfolio? A second opinion is just a click away.
Your weekly market email is here.
Source: LPL Research