According to Nathan Meyer, Equity Investment Analyst at The Capital Group, the number of U.S. pay TV bundle subscribers will fall dramatically.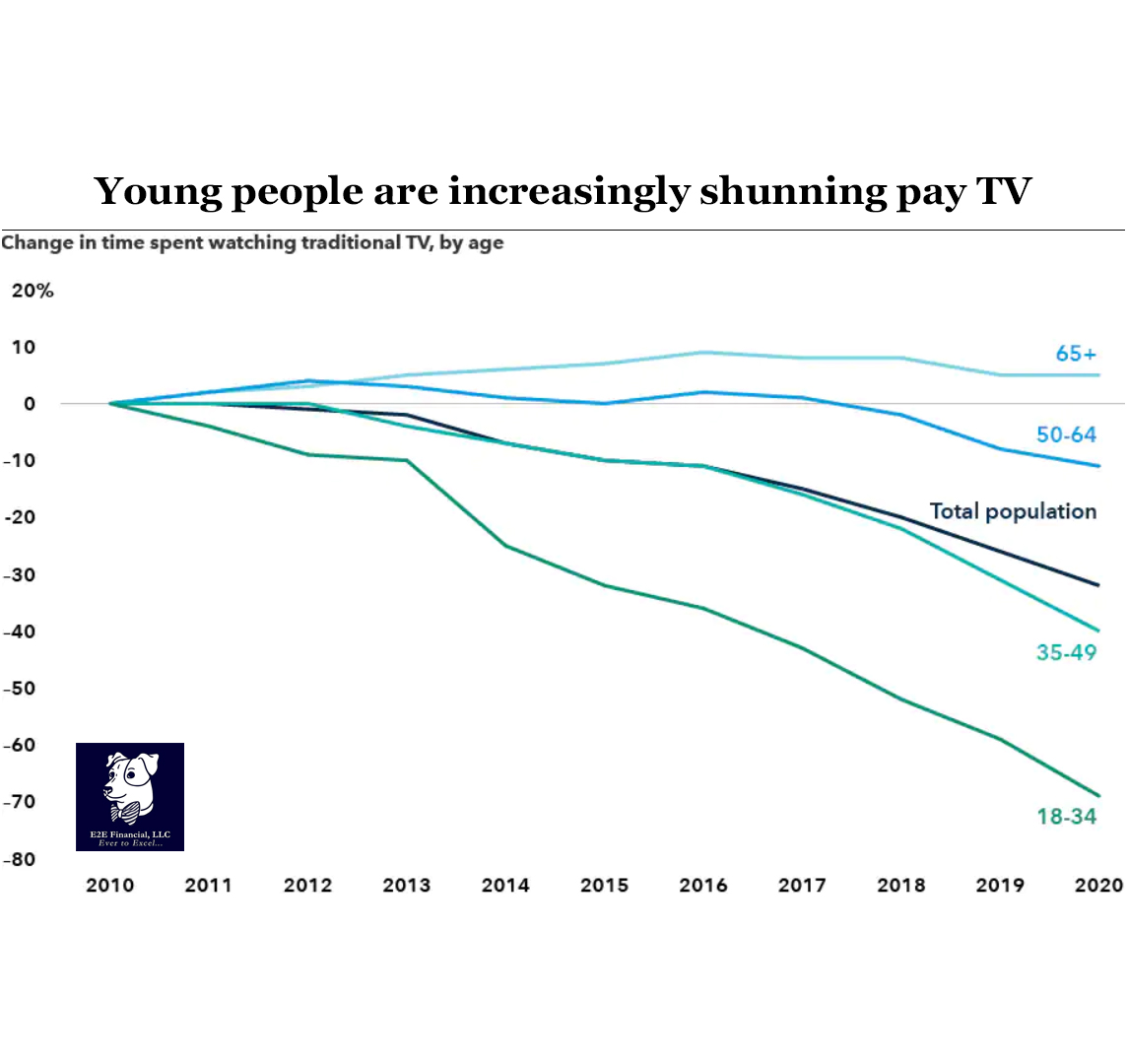 In a related theme, Nathan expects almost all general entertainment television viewing to shift away from legacy pay TV bundles and toward on-demand streaming over the next decade. Live sports and news, which account for about 25% of viewing, will be the only viable reasons that some consumers pay $100 or more per month for a bundle of channels.
Only about half of the 125 million American households are avid sports fans, leaving a potential residual base of 60 to 70 million consumers in the bundle. However, it would only take one company buying a few key sports rights and making them available outside the bundle for the declines to accelerate even faster. NBCU is already making the Premier League and Olympics available on the Peacock streaming service. Meanwhile, the renewal of NFL Sunday Ticket in 2022 could spell the end of bundling as we know it. If it is made available on ESPN+, Amazon Prime Video or YouTube TV, that will be another reason for consumers to ditch the legacy bundle.
In another blow to the future of pay TV, young people in particular are turning away from conventional viewing in huge numbers. Since 2010, the time spent watching traditional TV by those ages 18 to 34 has declined by about 70%, according to ratings firm Nielsen. Traditional TV has also lost significant ground among people ages 35 to 49. Only the 65+ crowd has remained loyal over the past 10 years.
At E2E Financial, we keep a pulse on future trends and implement it in your investment allocations. Let us show you a comparison of your investing now vs. our offerings. Click here to send us an email and get your free assessment.