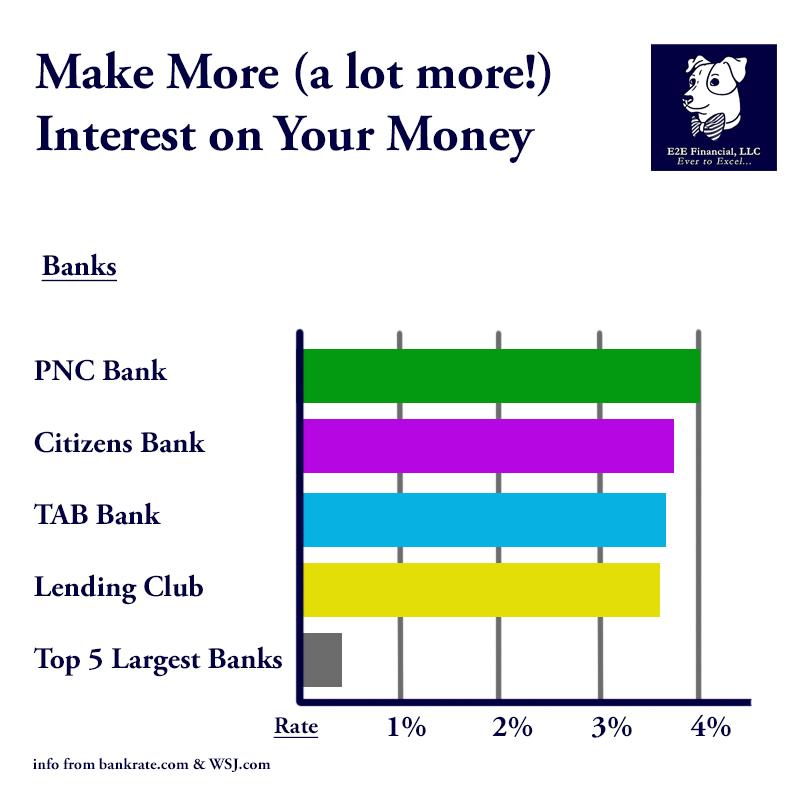 As you may have heard The Fed (aka FOMC ) has stated their plan to continue to raise interest rates. The silver lining for you and me is interest rates being paid on our savings rates are rising….maybe.
Why do I say "maybe"? The 5 largest banks in the US have not really been interested in raising rates. According to Dion Rabouin of the WSJ , the 5 largest US banks are paying an average interest rate of 0.40%. While the top rates are hovering around 4.00%. See his video on how he's calculated that most Americans have missed out of $603 billion of interest.
Don't be one of these people! Head over to Bankrate.com and get more for your money. Need help? Reach out to set up your complimentary session with us.