During periods of volatility in the stock market, you may have doubts about your long-term investment strategy. Just remember what Warren Buffet says…..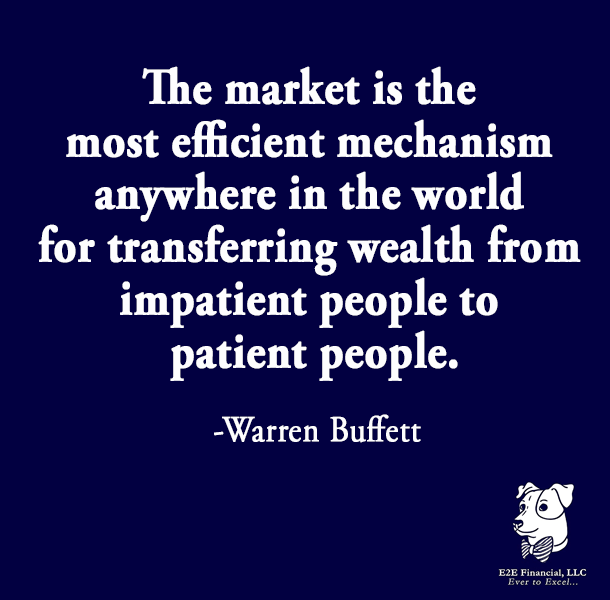 "The market is the most efficient mechanism anywhere in the world for transferring wealth from impatient people to patient people."
Want to learn more? Click here for your "Guide to Market Fluctuations" Ready to get your free second opinion? Click here to schedule.
Your weekly market update is here.