The first quarter of 2022 is in the books. Based on the talk, news, social media, what you heard…etc….(without looking) how do you think US stocks did in the first quarter 2022? Would you believe the S&P 500 index (representative of the US stock market) was only down 4.6% ? During the first quarter, the S&P was down as much as 13% in any one day. And the S&P 500 was the 3rd best performing asset class of the quarter (see the chart).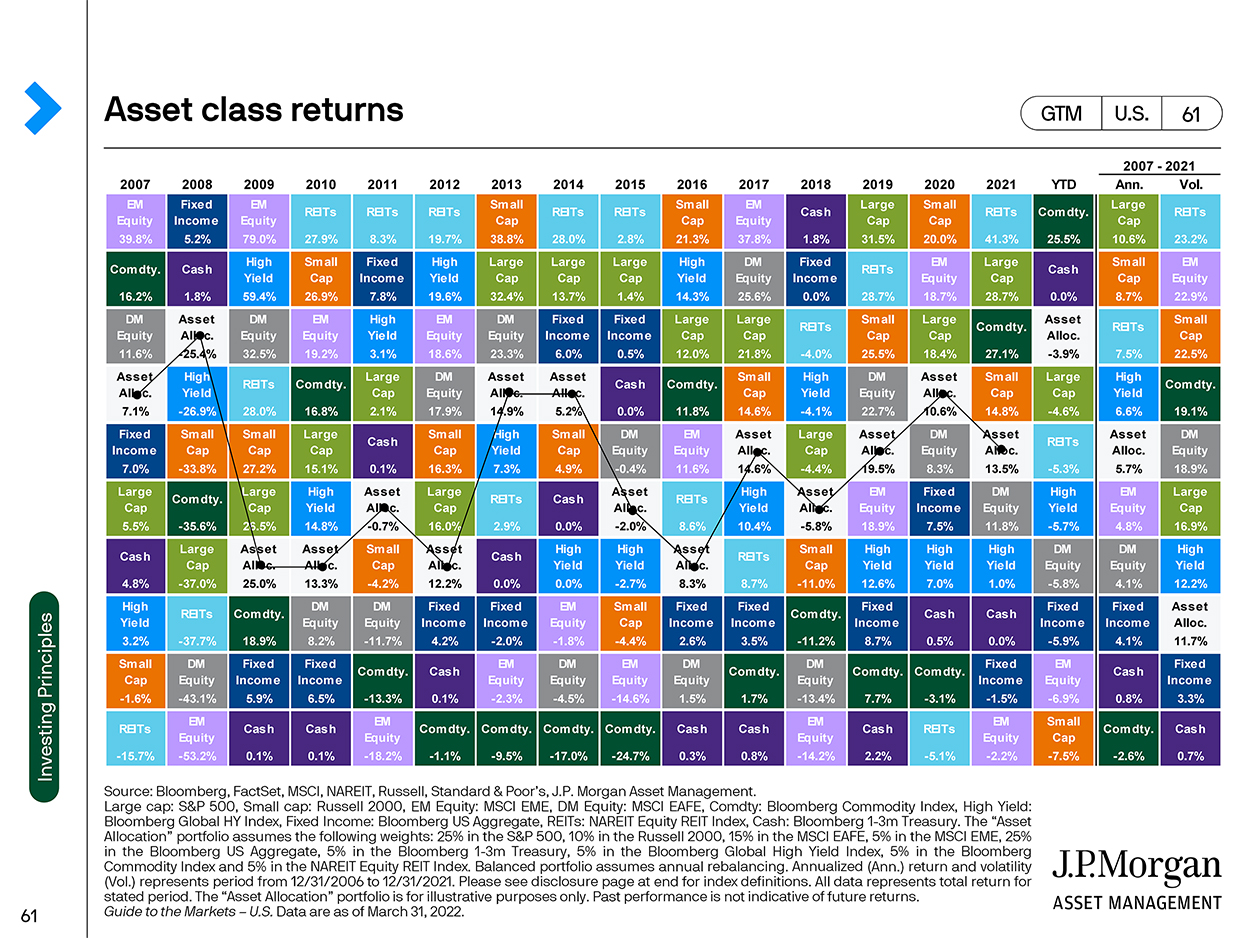 It's important to see the forest thought the trees. Sometimes that is hard to do when you're hearing all the negative noise. Build a great long term investment allocation and stick to it. The worst thing you can do is let emotions dictate your investment allocation.
Want help? Reach out and set up your free investment review meeting.