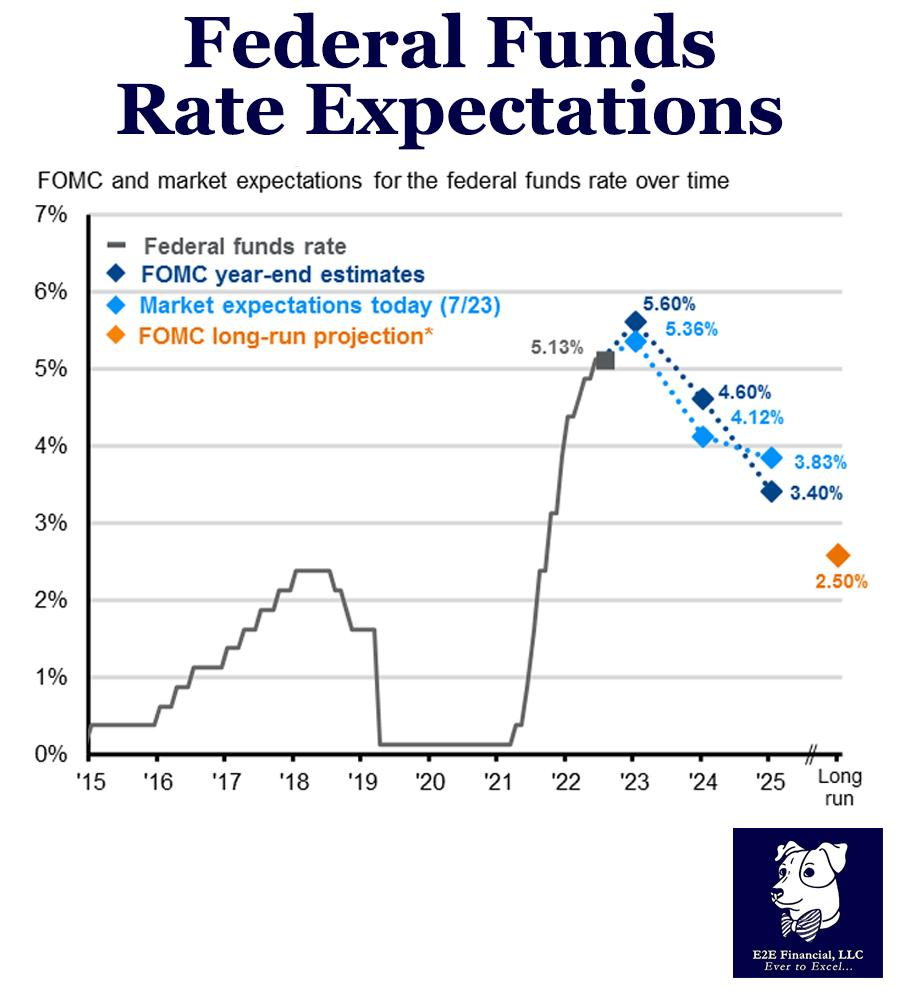 The Fed is Raising Interest Rates
It is expected that The Fed will be raising the Fed funds lending rate on Wednesday by 0.25% according to JP Morgan to 5.25-5.30%. Why does this matter? It matters from the perspective of what direction interest rates are headed on mortgages, credit cards, bank accounts, and the like. The tone of what The Fed does is just as important. It gives insight on where they think the economy is heading. So far in the last few days, we've seen inflation down from a high of 9% in June of last year to 3% for June 2023. And we've seen other economic indicators like unemployment remain low at 3.6% unemployment.
All indications are that the economy is recovering well and headed in a positive direction, what Fed Chairman Powell says will signal The Fed's perspective on the economy moving forward and the likelihood of any further increases in the lending rates.
How should you position your long-term investing? Reach out to us and let us help you review your current investing and how we can help.