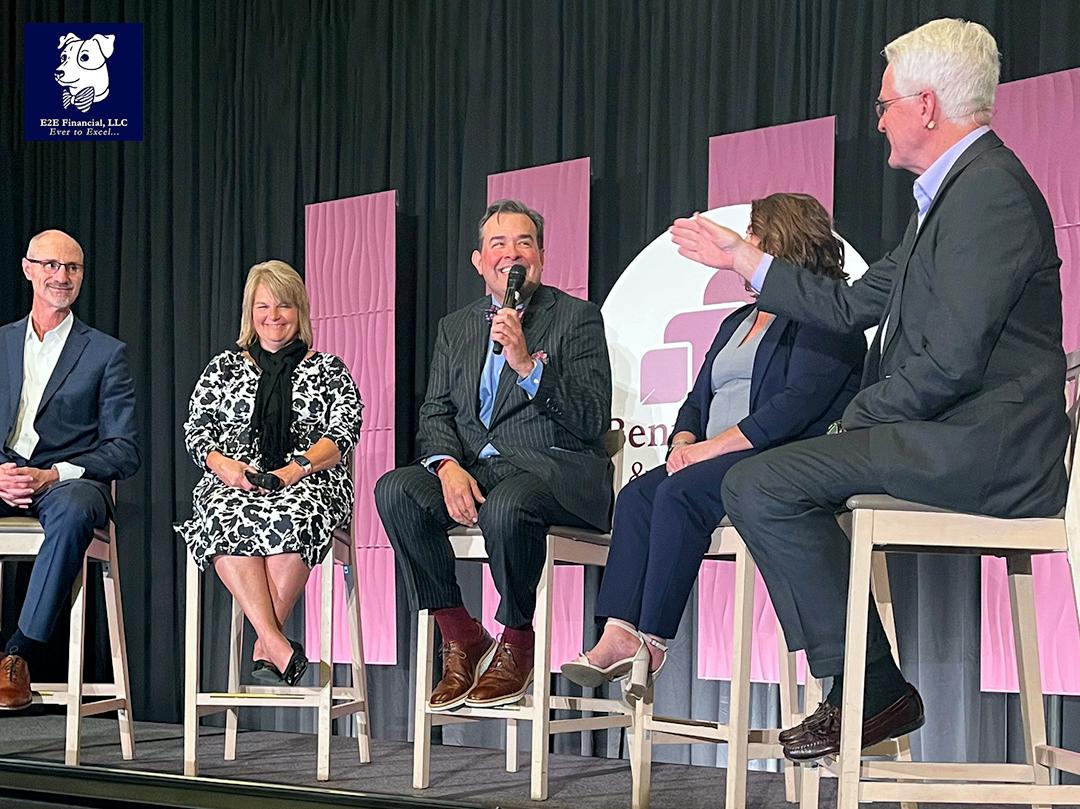 Last week, I presented at Powering Dentistry's Growth: The Definitive Dental HR Conference, hosted by Bent Ericksen & Associates.
It was a fantastic time with an incredible group of dental consultants, HR specialists, dentists, and office managers. I was honored to team up with industry experts Steve Adams, Michelle Allen, and Tammie Maddy for our educational panel, "Benefits Matter!" where I discussed the power and value of having a top-notch 401k plan.
Here's a quick video with a couple highlights of the panel.
We'd like to thank Tim Twigg, Alan Twigg, and the Bent Ericksen team for putting on a spectacular conference full of invaluable dental-specific information and for inviting us to speak and share our knowledge and 25+ years of experience.
Couldn't make it to the conference? We're available to educate you, your dental study club, or your dental conference on how retirement benefits can help hire and retain the best employees, key tax-saving strategies (great for year-end planning, or getting the new year started in the right direction!), and how timely profit & loss statements can be your roadmap to improvement.
Ready to see how you can elevate your practice knowledge? Send us an email, or check out our speaking information to get started!