Since long before COVID, leading tech companies have been the primary focus of market attention — for good reason. Market-leading tech giants are transforming the way we live, work and shop.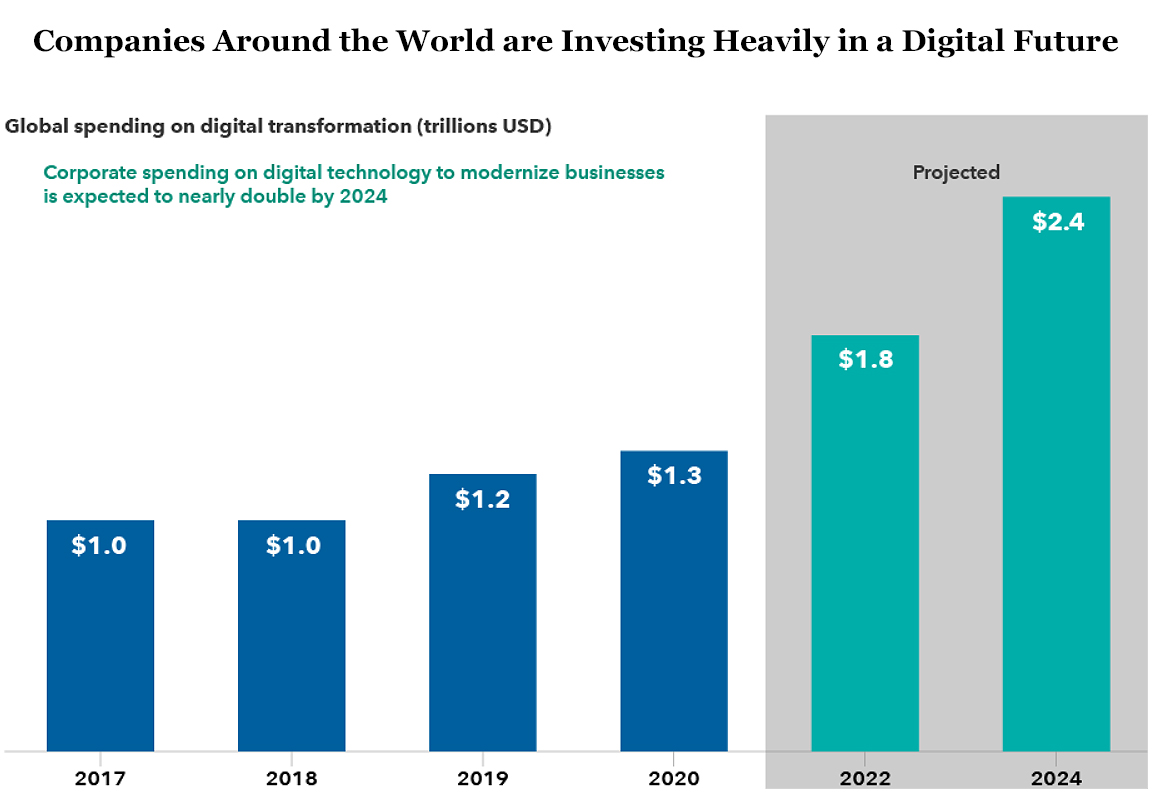 This well-deserved attention has resulted in lofty valuations for some market leaders, especially the so-called FAANG (Facebook, Amazon, Apple, Netflix and Google) stocks. Their dominance has also drawn the attention of government regulators. Together these conditions may have some investors feeling uneasy and bracing for volatility in tech stocks.
The good news is there are other places to look for technologically savvy companies outside the tech industry.
Across industries as diverse as food service, luxury goods, heating and cooling, and farming, companies that have been entrenched for generations are adopting new technology to improve their competitive positions, drive societal change and create opportunity for investors.
"Today all companies are tech companies," says Capital Group equity portfolio manager Anne-Marie Peterson. "Established, sleepy industries and companies are using tech to transform their businesses in compelling ways, creating significant investment opportunity. And I don't think these opportunities are fully understood by the market yet."
In fact, global spending on digital transformation by companies is expected to rise from $1.3 trillion in 2020 to $2.4 trillion in 2024, according to Statista.

The opinions voiced in this material are for general information only and are not intended to provide specific advice or recommendations for any individual. All investing involves risk, including loss of principal. All company names noted herein are for educational purposes only and not an indication of trading intent.