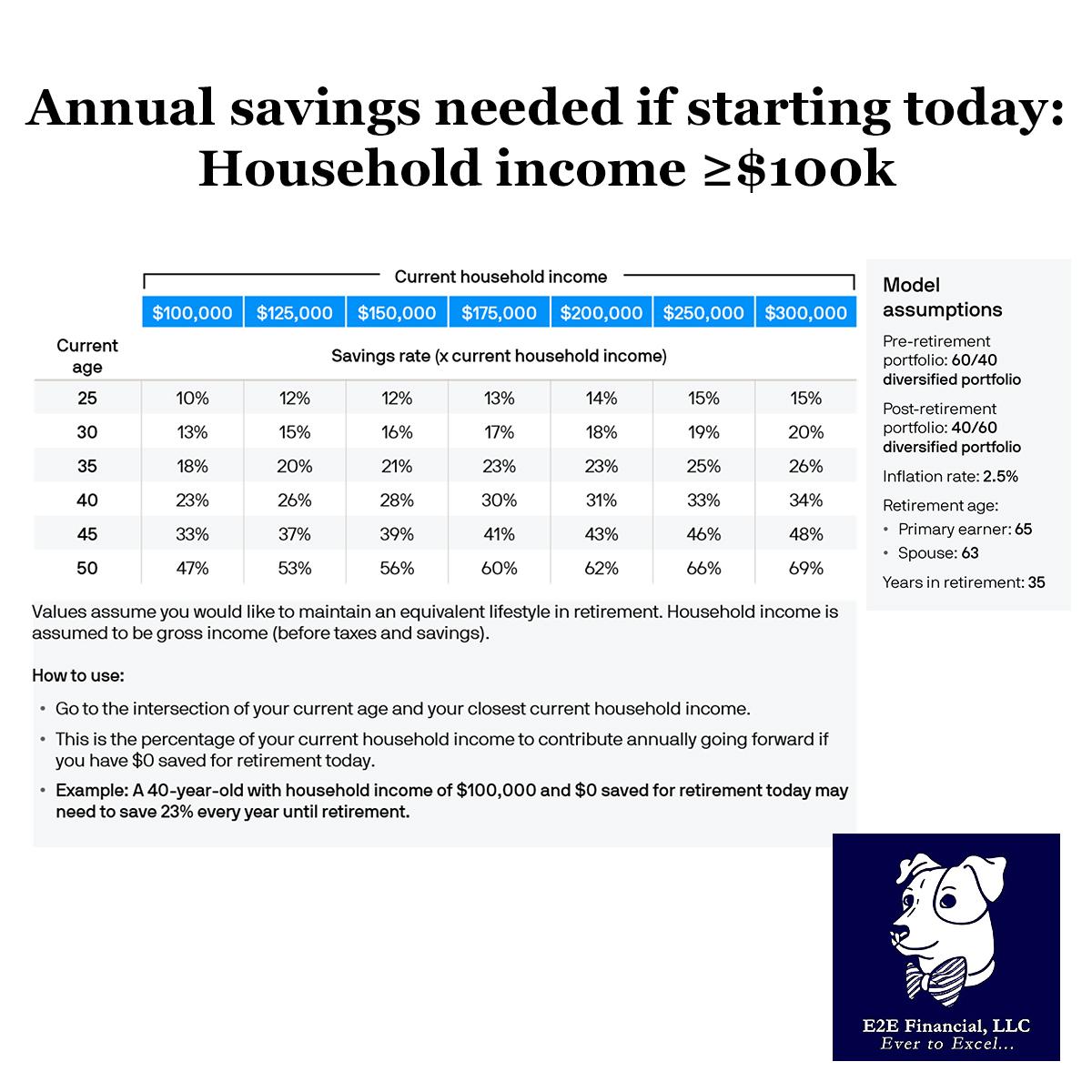 One of the main goals we are asked to calculate for our financial coaching clients is: "How much do I need to save to be able to retire?" This calculation has many moving parts but I thought today we could give you a chart with some general rules of thumb.
Example: a 40 year old with a household income of $100k and $0 saved for retirement today may need to save 23% of their income every year until retirement (age 65). Be sure to see the model assumptions for more info.
Need help to determine what you need to do for retirement? Reach out and schedule your free initial consultation with us here.