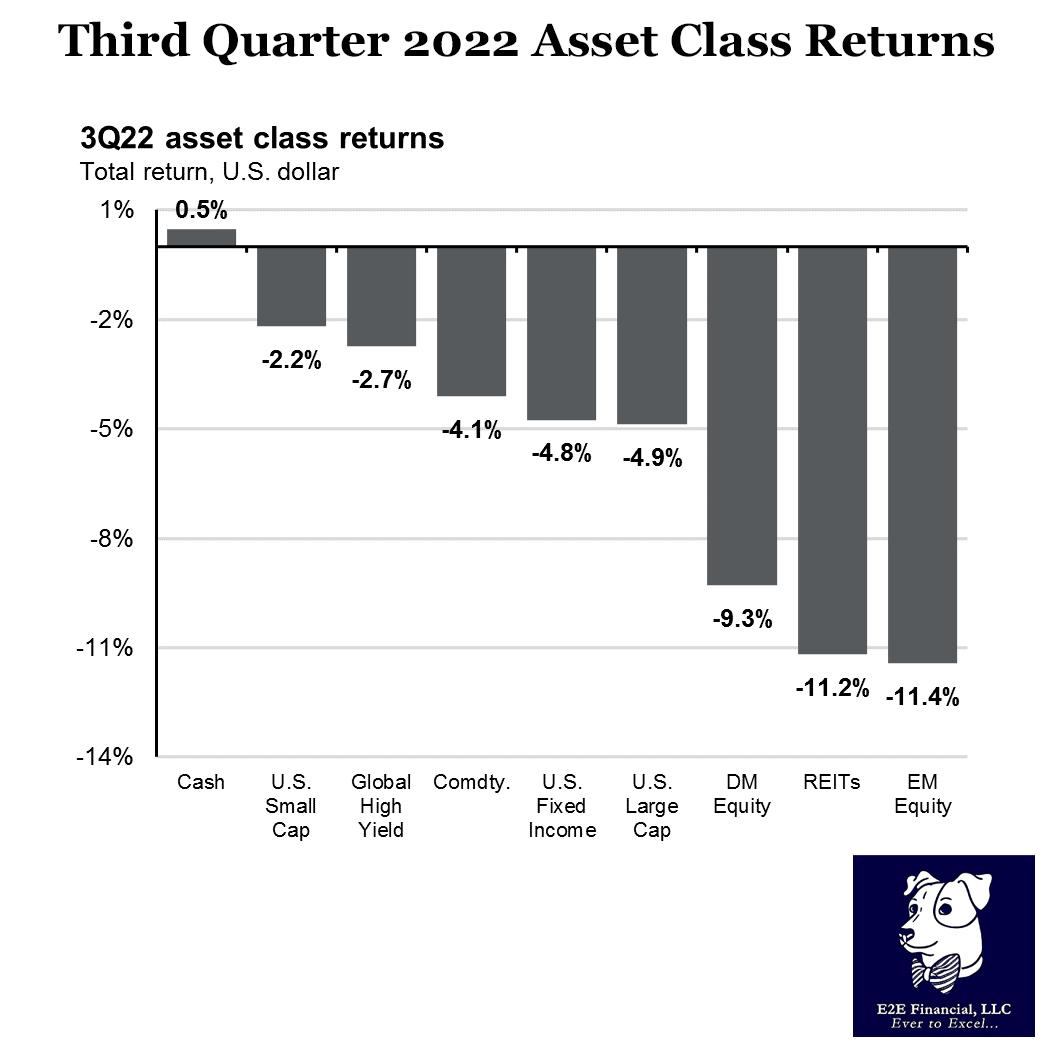 The third quarter of 2022 saw financial assets continue their year-to-date decline, as positive stock-bond correlations and a pullback in commodity prices delivered negative returns across all asset classes except cash. In international markets, developed market equities fell 9.3% as European markets continue to be challenged by higher energy costs and a negative reaction to the U.K.'s recent fiscal and monetary policy. In emerging markets, equities were down 11.4% as rising inflation across geographies and questions about China weighed on returns.
Although 4Q22 looks set to be another tough quarter for public markets, investors should not be overly pessimistic. S&P 500 forward multiples are currently ~9% below their long-term average, while high quality fixed income valuations are currently sitting at 10-year lows. These attractive valuations, coupled with elevated interest rate and equity volatility, should be welcomed by investors, as a combination of the two has historically led to significant long-term investment opportunities.
Need help to get your investment allocation on course? Reach out for your complimentary investment review.
Your weekly market update is here .